The Top-Rated Dumpster Rental Eunice LA Can Provide
Power Dumpster Rental LLC is the area's top choice for a dumpster rental Eunice LA businesses and residents rely on for their waste management needs. When you partner with us for a local dumpster rental service, it's simple for you to achieve your waste management and debris disposal goals. Whether you're managing a construction or demolition site or undertaking home renovations or cleanouts, you can count on our containers to be there when and where you need them to keep your work area clear of debris and hazards.

We're proud of the waste disposal services we provide to our customers as a local veteran-owned and operated business. We are the area experts in providing dumpster rental Eunice LA residents, businesses, contractors, and municipalities depend on for easy scheduling, affordable prices, and dependable delivery and pickup. Our responsive team will answer any questions along the way, keeping you informed and on schedule. We care about our customers accomplishing their clean-out goals while keeping their work sites streamlined and safe.

Our company plays a significant role in maintaining the beauty and cleanliness of Eunice, Louisiana, as well as the surrounding areas of Eunice Parish, as we assist our neighbors with collecting and disposing of their waste. Count on our team when you need a reliable dumpster rental Eunice LA residents trust for roof replacements, kitchen and bathroom renovations, new construction, and more. Our secure online booking platform is available anytime, day or night, to reserve whichever container best suits your project needs. Call us at (337) 784-1927 to speak with a member of our customer support team. We'll be happy to answer any questions you may have or to schedule your dumpster rental over the phone today!
We Take Just about everything
Some examples of the junk we haul away include:
Refrigerator Disposal

Garbage Removal

Mattress Disposal

Foreclosure Clean Outs
Construction Waste Removal

Yard Waste Removal

Trash Removal

Appliance Removal
Television Disposal & Recycling

Furniture Removal

E-Waste Disposal

Hot Tub Disposal
Book the Dumpster Rentals Eunice LA Uses for All Projects
Our team is the first choice for dumpster rentals Eunice LA contractors, businesses, and homeowners rely on for every project. We've got your waste containment and removal needs covered with our roll-off dumpster rental Eunice uses for every small cleanup, work site debris containment, and ongoing trash removal needs. Our selection of high-quality dumpsters is available in sizes that make sense for your particular job, no matter if it is a short-term or long-term rental. Reserve a Eunice container and confidently clean out your attic, basement, and garage. Complete your home renovation projects easily when you have our roll off dumpster Eunice Co counts on for safe, convenient containment and disposal of their debris from a variety of sources.

We are confident that the dumpster rentals Eunice LA trusts most will support your job site, enabling you to contain debris using our top-quality containers. You can rest assured that your garbage will be disposed of properly in accordance with all local dumping regulations. We partner directly with Acadia Parish Landfill to dispose of trash and debris in an environmentally sustainable and responsible manner. When you need trash and debris disposal, call the local professionals at Power Dumpster Rental LLC, or book online in minutes using our secure system.

Rent a Roll Off Dumpster Eunice Homeowners Trust Most
Rent a roll off dumpster Eunice residents depend on to accomplish their home improvement projects inside and outside their homes. When it's time to reclaim, repurpose, or renovate space in your home, you need a Eunice Co roll off dumpster rental from our team in your driveway. All of your trash, building materials, broken furniture and appliances, and more are easily tossed into our driveway-friendly bins that are easy to load. We regularly deliver our bins to help support a range of projects, including garage cleanouts, roofing repairs, driveway demolitions, single-room renovations, flooring removal, landscaping, cabinet replacements, junk hauling, and more. Handle your debris once and be done with a durable roll off dumpster in Eunice that homeowners depend on for all of their cleanout and home improvement endeavors.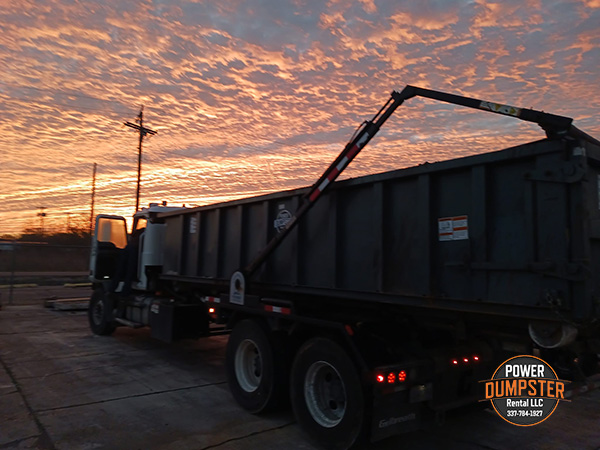 Driveway-Friendly Roll Off Dumpster Eunice LA Residents Use for Yard Debris
Rent a roll off dumpster Eunice LA residents count on to remove waste and debris from their yards, improving the look of their homes and property year-round. With our container close by, it's easy to accomplish your garden cleanout, trim trees and shrubs, clean up after a storm, and tear off an old deck or porch. Browse our Eunice roll off dumpster rental sizes, and you'll find that we have heavy-duty options that will handle anything you toss into them, making your outdoor project a walk in the park. Improve the curb appeal and value of your home by replacing overgrown shrubs and bushes and shed or deck demolition debris easily with our Eunice Co roll off dumpster rental services available to efficiently and affordably remove all of it from your property.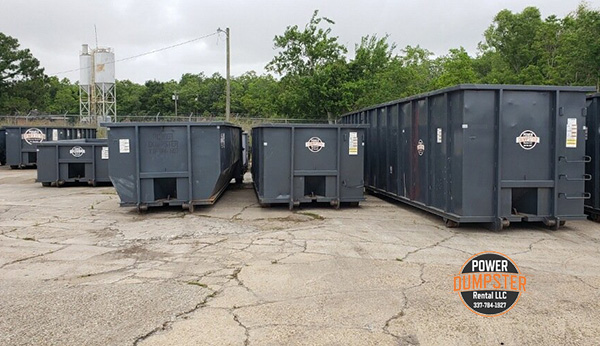 Durable Eunice LA Dumpster Rental for Construction Projects
Contractors choose our Eunice LA dumpster rental for every project to safely contain debris from a variety of sources at their work sites. Whether your work is in new construction, renovating apartment complexes or office buildings, or demolishing dilapidated houses or structures, trust our team for on-time deliveries of the durable construction dumpster rental Eunice LA contractors use the most. Our well-maintained bins are built to hold lumber, shingles, piping, plastic, installation, drywall, and other typical construction waste. These are trusted tools of the trade for any construction site, keeping bulky debris and trash safely out of the immediate work area. Trust the Eunice dumpster rental pros Eunice, LA contractors, and construction professionals want on every job site.
Roll Off Dumpster Rental Eunice LA Roofers Count On
Choose the roll off dumpster rental Eunice roofers count on for the containment and disposal of waste and debris from their jobs of all varieties and sizes. Contain all of the materials involved in replacing a roof safely and securely, and keep your work site cleared of bulky or hazardous debris. Our commercial-grade bins are equipped to contain and haul a range of roofing waste, including shingles, tile, lumber, nails, and other materials, with ease. We are the top choice for area roofers looking for low dumpster rental prices Eunice LA depends on to keep their budgets on track. Complete your job efficiently by using our professional services. Take a look at our size options and reserve yours online today.
Roll Off Dumpsters Eunice Businesses Depend On for Heavy-Duty Waste Disposal
Book the roll off dumpsters Eunice businesses rely on to manage their trash and keep their restaurants, stores, care facilities, and offices waste-free and safe. We partner with business owners and property managers to support their general building maintenance and ongoing waste management and disposal. Whether you're working on a foreclosure cleanout or expanding your boutique, we understand what it takes to expertly remove waste in a cost-effective and convenient way, paying special attention to your property, budget, and schedule in the process. We provide the area's best commercial trash container services Eunice LA business owners trust and depend on to take care of their trash and waste disposal needs. Don't waste time searching for a reliable scrap container rental Eunice trusts most. Our local company will professionally deliver a heavy-duty container and work with your schedule to support your needs. Give us a call and speak to a member of our team today.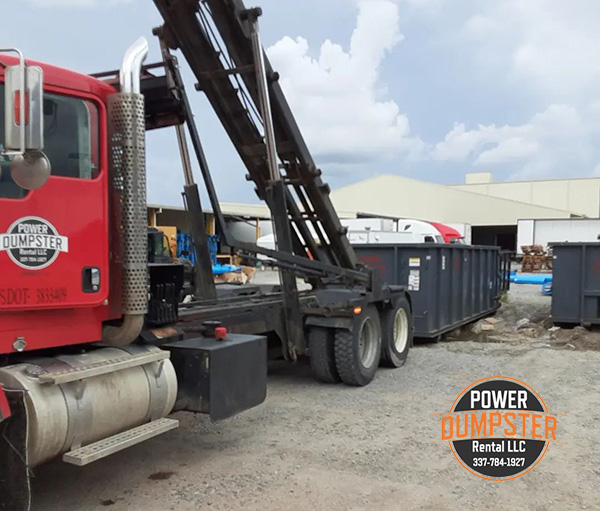 Choose Power Dumpster Rental LLC for the Dumpster Eunice LA Uses Year-Round
We have the reputation as the best provider of a dumpster Eunice LA can trust to support a wide range of waste management uses and project goals. Our customers have ranked us as the #1 choice to assist with their disposal needs, whether a roll off dumpster Eunice depends on is needed for a quick cleanout or long-term waste management. We have achieved this level of support and loyalty from our clientele by prioritizing excellent customer service and providing well-maintained roll off dumpsters Eunice, Co uses year-round.

Power Dumpster Rental LLC delivers options for a dumpster rental Eunice, LA uses year-round to a wide range of customers, locations, and work sites. Homeowners, construction professionals, and businesses alike rely on our professional delivery, commercial-grade containers, and top-notch local customer service. We know that you have several choices for your waste management needs, and that's why we go the extra mile for every customer, doing everything we can to simplify and remove any stress from the waste removal process. We've built long-lasting relationships with industry-leading manufacturers to provide the very best in driveway-friendly, easy-loading bins. Browse our options, ranging in size from 20-yard to 40-yard bins, and start reserving yours online today!

How to Book a Eunice Roll Off Dumpster Rental Online With Ease
Our secure online system allows our customers to book a Eunice roll off dumpster rental in a matter of minutes. We've made the process as simple and streamlined as possible, saving you time and energy to focus on other aspects of the project at hand. We offer our customers two options to rent a dumpster Eunice LA uses for all residential and commercial waste disposal needs. Call our helpful team at (337) 784-1927 and we will book your container over the phone, or click on the orange "Book Now" button and follow the steps below.

Navigate to our "Dumpsters" page, take a look at our size options, and click the "Add to Cart" button next to the bin that best suits your project needs.
Choose your service type, from "Contractor" or "Homeowner", and click the "Continue" button.
Choose your pick-up date from the calendar function. Prices are based on a rental period of up to 10 days, with flexible scheduling available.
Enter your contact and billing information using the form provided and click the "Continue" button.
Click "Continue Shopping" if you need additional bins or "Checkout" if you're ready to complete the process.
Enter specifics on dumpster placement and a brief description of your waste materials.
Enter payment details using any major credit card. An email confirmation and digital copy of your receipt will be sent to you.

A member of our team will contact you prior to delivery to confirm a delivery window and answer any questions that you may have. If you need a customized dumpster rental Eunice LA cost estimate for your particular project, call our team at (337) 784-1927. Don't hesitate to call us in the meantime; we are happy to help with any questions along the way!

Sizes and Prices for a Eunice Co Roll Off Dumpster
We provide our customers with a wide selection of Eunice Co roll off dumpster rentals they can count on for residential and commercial use. We're committed to keeping our prices low on top-quality containers while offering flexible scheduling and top-notch customer support. Take a look at the sizes we offer below and schedule using our online system today.

20-Yard: Measuring 23' long by 7'7.5" wide by 4' 5" high, this container size is popular with homeowners with clean-out and remodeling goals. This rental starts at $325 for up to 10 days of rental time, with a $5 per day charge for a time extension. The 20-yard container holds the equivalent of eight pickup truck loads of waste.

25-Yard: Perfect for yard debris cleanup, kitchen and bathroom renovations, and household cleanouts, this size is priced at $350 for up to 14 days of rental time. This bin holds the equivalent of 10 pickup truck loads of waste at once.

30-Yard Dumpster: Measuring 23' long by 7' 7" wide by 6' high, this container is used for bigger waste removal projects, construction sites, or residential and commercial renovations. It's priced at $380 for up to 16 days of rental time and includes two tons of debris disposal. The 30-yard container holds the equivalent of 12 pickup truck loads of waste disposal.

40-Yard Dumpster: This dumpster size is used for demolitions and ongoing construction projects. It is priced at $450 for up to 10 days of rental time. This bin measures 23' long by 7'7" wide by 8' high and holds the equivalent of 16 pickup truck loads of waste.

Give us a call at (337) 784-1927 if you have questions regarding dumpster sizes, dumpster rental rates Eunice LA appreciates, or rental time frames for any of our durable containers.

Delivering the Best Dumpster-Rental-Eunice-LA and Surrounding Areas Have to Offer
For the best dumpster-rental-Eunice-LA has to offer, our locally owned and operated company is here to help you achieve your waste management goals. We are pleased to serve a broad area of Acadia Parish, St. Landry Parish, and the surrounding communities of Lafayette, Church Point, Rayne, Crowley, Jennings, and Duson. If you've been on the hunt for a dumpster rental Jennings LA depends on most, we're happy to deliver to that area as well! It's our goal to ensure our customers and our community are able to enjoy all of the wonderful things that Eunice and the surrounding areas have to offer. Whether you're enjoying a show at Liberty Theater or touring the Prairie Acadian Cultural Center, chances are you've seen our trucks out and about, preparing to deliver easy-loading roll-off bins to help support a range of cleanup and waste disposal goals.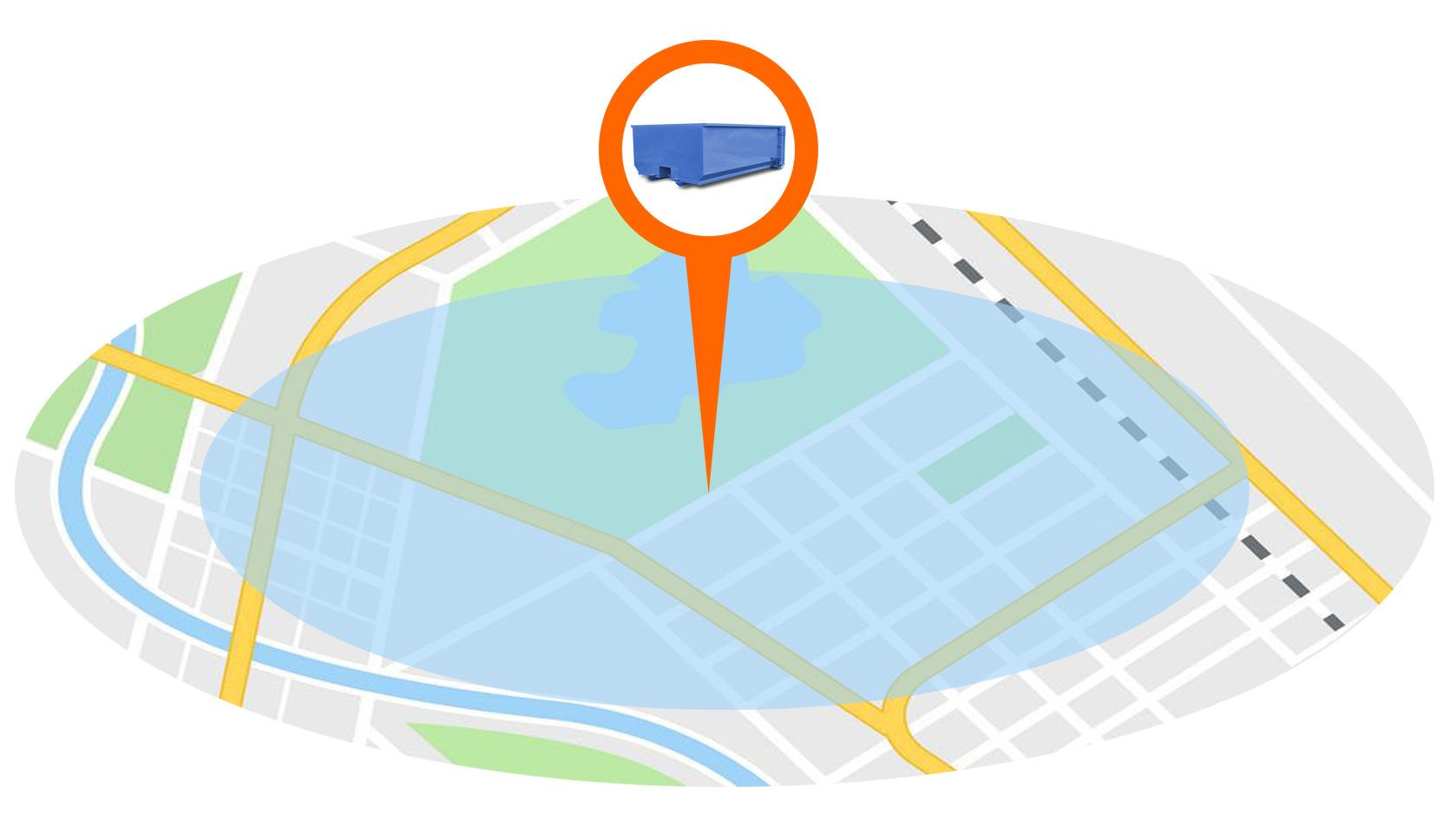 We deliver the best dumpster-rental-Eunice-LA needs for all of their cleanout projects to the following zip code: 70535. We are pleased to partner with local businesses, municipalities, care facilities, St. Landry Parish Public Schools, and the Acadia Parish School District for their dependable ongoing waste management. We build relationships with our customers that last by providing affordable rates for top-quality service. Caring for our communities in a thoughtful, affordable, and convenient manner is always our top priority. Get in touch with our locally owned and operated team of dumpster professionals to get on our books and clear away the waste with ease!
All Service Areas
FAQs About Booking a Dumpster Rental in Eunice LA
When you book a dumpster rental in Eunice LA from Power Dumpster Rental LLC, expect a stress-free and streamlined process from start to finish. We've included valuable information on our website, and our support staff is happy to answer any questions or concerns about our roll off dumpster rental Eunice Co trusts the most. Take a look at a few frequently asked questions below and get in touch with us if you need any additional information.
Q.
What forms of payment do you accept?
A.
We accept cash and all major credit cards when booking a trash dumpster rental Eunice LA can depend on from our company.
Q.
Can I rent multiple dumpsters?
A.
As long as they are available in our yard, we don't put a cap on the number of dumpsters you can rent at one time. If you begin a project and discover you need another bin or extra tonnage, just let our team know and we'll work with your specific dumpster rental in Eunice LA needs.
Q.
What if I need to dispose of more waste than I originally thought?
A.
Give us a call, and we can arrange to swap out the filled bin for an empty one, or you can book an additional bin online.
The Sights and Sounds of Eunice, LA
As your reliable partner for all your dumpster rental needs in Eunice, LA, we're committed to providing excellent service and helping to keep our community clean and clutter-free. Whether you're undertaking a home renovation, clearing out your property, or managing a construction project, we have the perfect dumpster solution for you. But Eunice offers more than just dumpsters. Let us be your guide to exciting activities, beautiful parks, rich history, iconic landmarks, top-notch restaurants, and esteemed churches in our beloved city!

Immerse yourself in the lively atmosphere of the annual Eunice Mardi Gras, a festive celebration that showcases the vibrant Cajun culture with colorful parades, lively music, and traditional Cajun dishes. Explore the abundant green spaces in Eunice, where you can enjoy leisurely walks and have picnics in the well-maintained parks. Discover the historical significance of the city through its captivating landmarks and monuments. And don't miss the chance to savor the delicious flavors of the local culinary scene.


The Remarkable History and Notable Landmarks of Eunice, Louisiana
History buffs will find much to explore in Eunice. Visit the Eunice Depot Museum, an intriguing place that tells the story of the city's railroad history and its impact on the local community. Step back in time at the Prairie Acadian Cultural Center, a part of the Jean Lafitte National Historical Park, where you can learn about the rich Acadian heritage and traditions that shaped the area. Marvel at the Liberty Bell of the Acadians, a historic symbol of strength and resilience.

Eunice is blessed with several beautiful churches that are not only places of worship but also architectural marvels. Admire the stunning St. Anthony of Padua Catholic Church, a sanctuary that stands as a symbol of faith and community. Explore the welcoming atmosphere of the First Baptist Church of Eunice, where you can find solace and fellowship. Experience the spiritual significance of the Mount Pilgrim Baptist Church, a cherished institution that has been a pillar of strength in the community for generations.


The Food and Blossoming Culture of Eunice, LA
When it's time to satisfy your culinary cravings, Eunice offers a delightful array of dining options. Indulge in the tantalizing Cajun flavors at local favorites like Ruby's Restaurant and Courtableu's Cafe, where you can relish classic dishes like gumbo, jambalaya, and crawfish étouffée. Treat yourself to mouthwatering Southern comfort food at D.I.'s Cajun Restaurant, renowned for its homestyle cooking and warm hospitality. Explore the local eateries in Eunice, where you can discover hidden gems that serve up delectable dishes and showcase the city's culinary heritage.

Contact us today to experience the Power Dumpster Rentals difference and let us assist you in maintaining a clutter-free environment in Eunice!